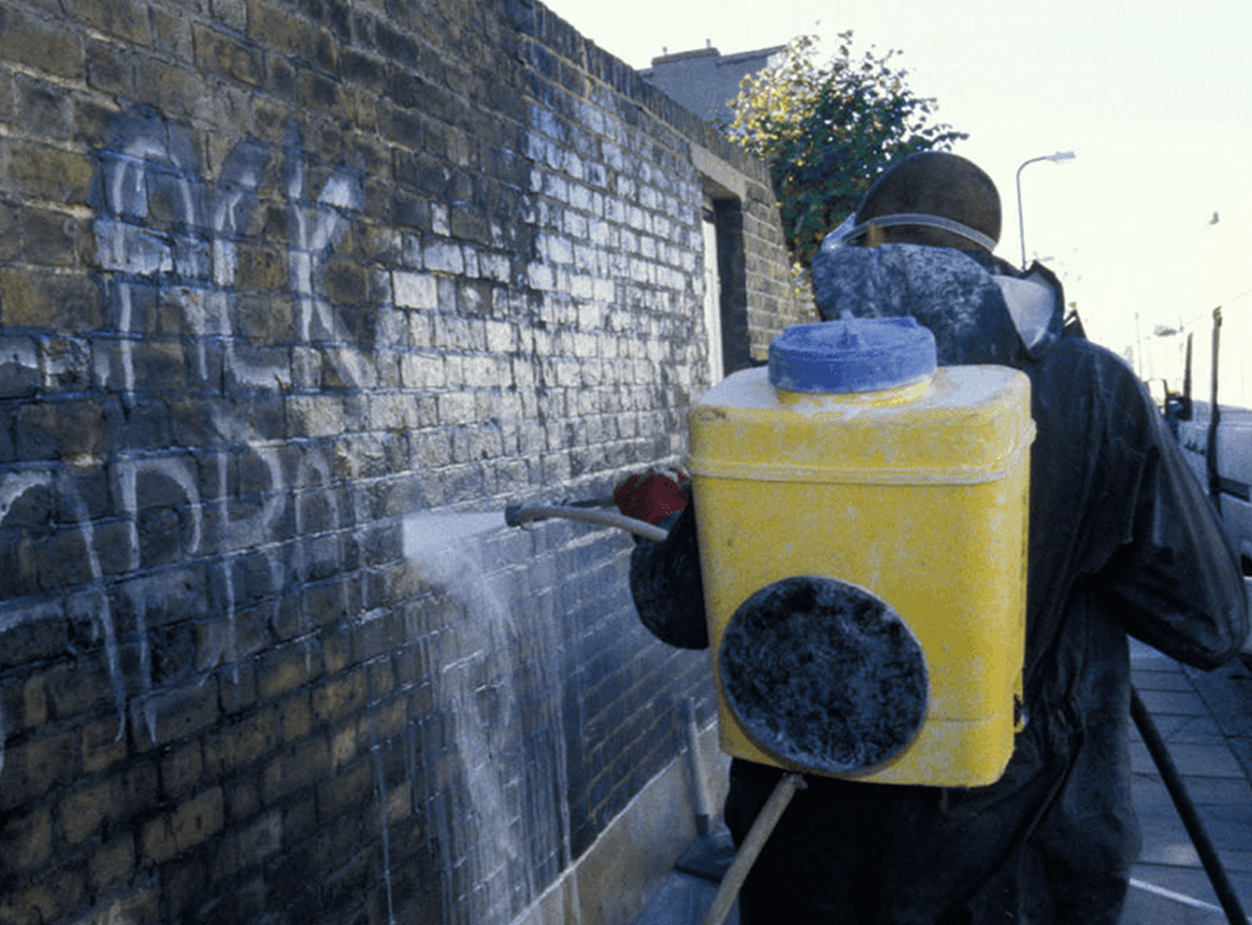 OUR SERVICES
Enhance the appearance of your property with our graffiti removal services Essex
---
Do you need a reliable graffiti removal Essex? Contact G W Hopkins Steam Cleaning in Halstead. With a wide range of pressure washing services, we can remove even the most stubborn marks and spray paint. Using the latest equipment and techniques we can remove graffiti from any surface including bricks and stones. Get in touch with us for a free, no-obligation quote.
Vandalism via graffiti always happens unexpectedly and can often become a repeat occurrence. Graffiti can have a detrimental impact on the appearance of your property or premisis, furthermore, it can cause damage to surfaces like walls, signs, gates, etc. GW Hopkins offers a professional graffiti removal service, with top service and high end results.
Graffiti Removal:
Our Removal of Graffiti services are friendly and safe for thee environment. Using mixtures of abrasive and compressed air to deliver a professional quality without damaging any surfaces, our treatment is great for removing graffiti on various surfaces, therefore, returning it to the original state.
Prevention:
We apply an anti-graffiti coating after removal, with these prevention methods, vandals are often deterred and it makes future removals easier. Our anti-graffiti prevention is paint and water-resistant, and is available in a variety of finishes.
Free Estimates;
Our team of experts will assess your requirements for graffiti removal and send you a no obligation free quotation for you to consider. the quote will outline our suggestions for your requirement.
CALL US TODAY
Whether you require driveway cleaning, HGV steam cleaning or graffiti removal services, we've got you covered. For more information, get in touch with us today.