Roof Cleaning in Colchester
Roofing systems are vital to insulating and protecting your home, however, roofing maintenance can often be overlooked. We at GW Hopkins provide quality roof cleaning in Colchester to a range of customers for instantly visible results. Whether your roof looks dirty, hasn't been cleaned for some time or needs roof moss removal – our roof cleaning in Colchester is the solution for you. Get in touch with us for a roof cleaning service quote today.
Why do I need roof cleaning in Colchester?
Roof cleaning is often overlooked however if you don't properly maintain your roof you could face several unwanted problems. Our roof cleaning in Colchester is vital in not only keeping up appearances but to ensure the functionality and lifespan of your roof. Some of the problems that can occur if you don't make roof cleaning in Colchester part of your regular home maintenance are…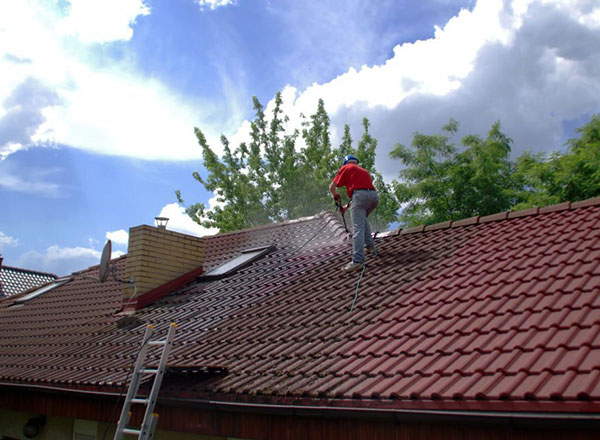 Growth of organic materials
The growth of organic matter is one of the most common problems you could face if you fail to have your roof cleaned. This includes algae, fungus/lichen, and moss.
Algae
Algae feed on asphalt and limestone roofing in moist, cool, and shaded areas of your roof. Algae harbour different types of mould and can easily be transferred across your roof.
Lichens
Lichens are a tough type of fungus that penetrates deeply into your roof's tiles. This type of fungus grows alongside algae and can be difficult to remove.
Moss
Roof moss removal is essential to keeping your roof clean and safe. Moss requires moisture to thrive and tends to grow quickly on roofing.
Tile Damage
If organic materials are left to grow and stain your roof, this could lead to tile damage which will shorten the lifespan of your roof. These materials eat away at your tiles making them patchy, broken, and unsafe. Furthermore, as moss holds water, this can freeze and cause further tile damage in the winter.
Wood Rot
Wood rot is caused by excess moss and fungus on your roof. This makes your roofing susceptible to wood rot and leaks. Furthermore, unwanted pests could easily access your roof and/or loft if your roof has rotted wood.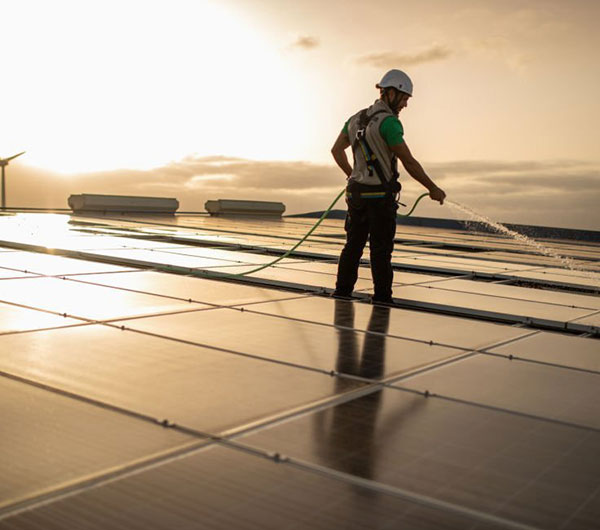 How is roof cleaning in Colchester done?
We at G W Hopkins, provide two different types of roof cleaning in Colchester: Steam Cleaning and Soft-Wash Cleaning. All roof areas are accessed via towers or powered access. This allows us to carry out our work in a safe manner.
Steam Cleaning
Steam roof cleaning in Colchester allows us to clean roof areas at low pressure with an average water temperature of 80-100 degrees. This will remove organic growth to give instant visible results.
Soft-Wash Cleaning
Soft-wash roof cleaning in Colchester uses licensed approved biocides. We first scrape the areas, removing loose debris and large moss. We then apply biocide, which with weathering, will clean tiles naturally over some time.
How often does a roof need to be cleaned?
We recommend that roof cleaning in Colchester be undertaken annually. However, if you notice extensive moss, fungi, algae or debris, it's vital that you get your roof cleaned as soon as possible.
What are the benefits of a roof cleaning service?
We have seen our customers enjoy the advantages of our roof cleaning in Colchester time and time again. Here are some of the benefits of a roof cleaning service in Colchester…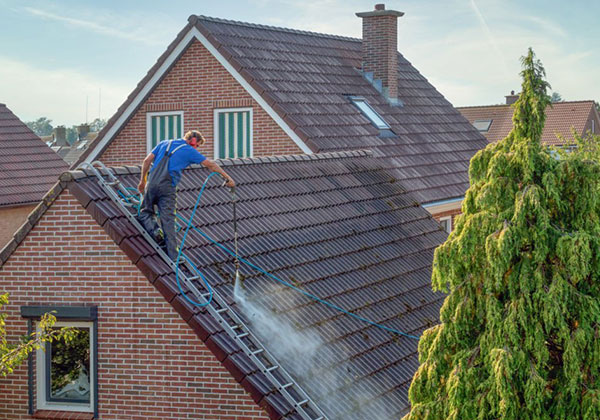 How much does roof cleaning in Colchester cost?
The cost of roof cleaning in Colchester will vary depending on several factors. Get in touch with us for a roof cleaning service quote today.
If you're looking for quality, affordable roof cleaning in Colchester, then you've found the answer. Get in touch with us today for a roof cleaning service quote!